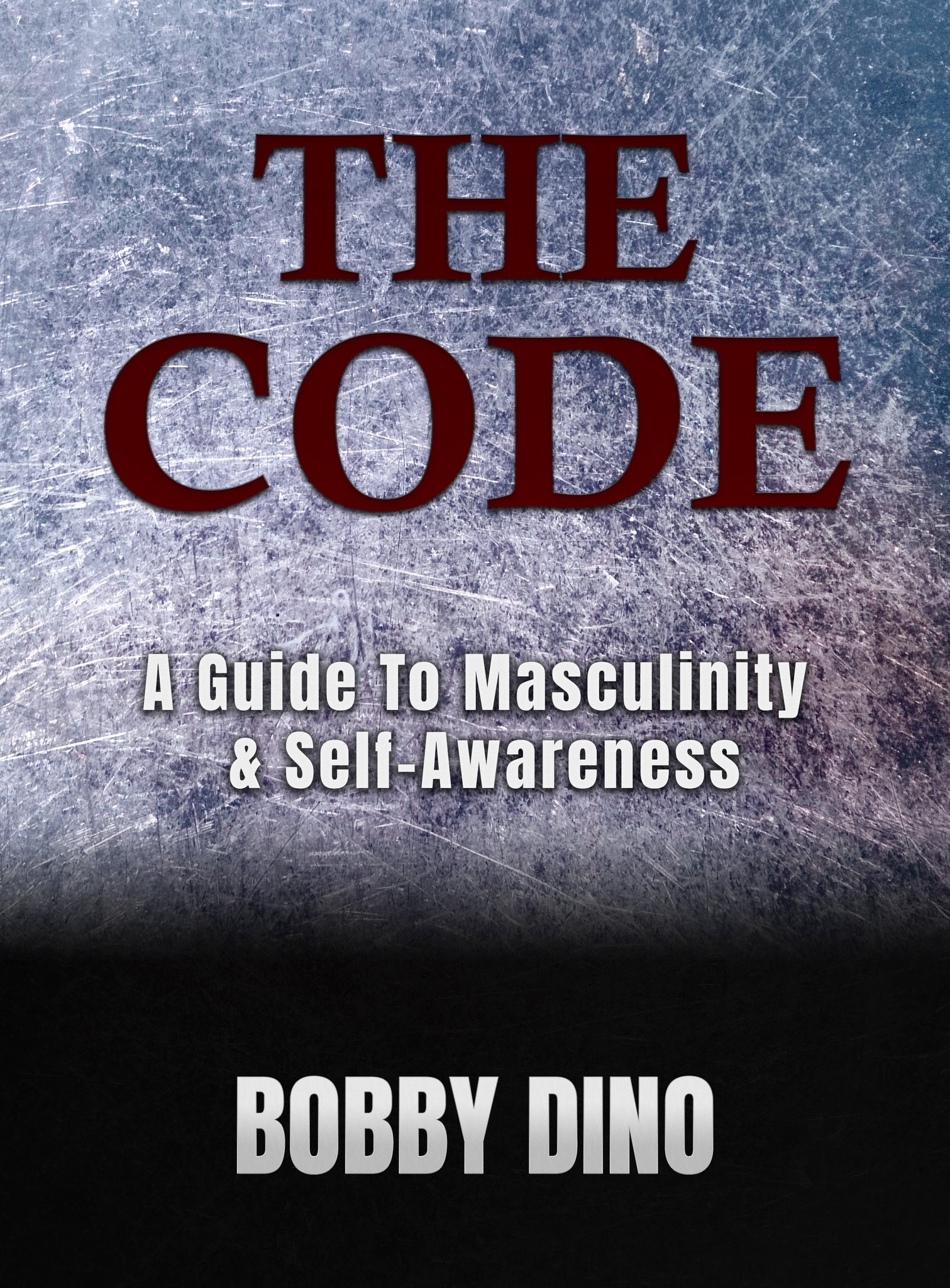 The Code
The Young Men of Today:
Many are lost, fatherless, and without guidance or direction.
Even more tragic, the lessons imparted with love, and sometimes hardness, have never been taught.
The result?
A generation without direction.

The Older Men of Today:
Unsure.
Confused at this new generation of lost souls, and the way they live their lives.
Anxious and fearful at the lack of respect for humanity, and the direction the Planet has turned.
Is this you?
Are you unsure of yourself?
Anxious when you're out at night?
Do you fear if someone attacked you and your family, you wouldn't know what to do?
Are you ready for the next step?

From convict-turned-conqueror Bobby Dino, comes the blueprint of how to conduct yourself in this new, Dark World:

The Code.

Bobby was like many of the young men today: fatherless, a rough upbringing, and falling in with the wrong crowd.
He eventually found himself in prison, serving a 10 year sentence.
Bobby was among the worst of the worst society has to offer, and saw a whole other side of humanity which he'd never even imagined.

Dark. Evil. Cunning.

Bobby eventually found himself at a fork in the road: If he kept going in the direction his life was headed, he would die in prison.
However, if he chose to take a different path, he'd a shot at Life.

Vowing to succeed, and not fall victim to the dark, Bobby developed and implemented a system at the risk of his own life, because of how confident he was in his future success.

He would become a Standout, instead of a statistic.

Using methods he'd learned from his grandfathers, he started living like a man, instead of living like a thug.

He refused to become a victim, and did everything he could to improve his life.

You, too, can discover the path to Honor, Masculinity, and Self-Confidence when you get your hands on The Code.

Here's what people are saying:
"There are a lot of lessons in this book that come from the school of hard knocks. I'm from the heart of the ghetto and found myself agreeing with many of Bobby's observations--especially about respect, manners, and situation awareness. Those three things will keep anyone safe in this crazy unsafe world. This book is a must read for any man who wants to be better equipped to survive the modern world."

-Ed Latimore

Boxer, Physicist, Best-Selling Author

"The Code is an irreplaceable resource. Simple, powerful, and trustworthy. Bobby Dino reaches back through long, harsh experience in the California prison system and puts his fundamental, personal framework of survival and power in your hands."

-Ivan Throne

Author, Speaker, Business Man


"A definitive guide on leadership as a man in today's society. This changes the game."

-J. Layman

Engineer

"There is a need for better men to step up in today's world. With The Code, Bobby has created a resource for young men who want to become the great men of tomorrow."

-Matias Page

Fitness Trainer
Bobby gives you 10 years worth of hard-earned prison knowledge, and shows you how to use these mental secrets for real survival.

Live by The Code for a month, and you'll never return to weakness or uncertainty.

The anxiety will be gone from your life.

Here's your chance.

Take it.