Handle Your Business T-Shirt (Grey)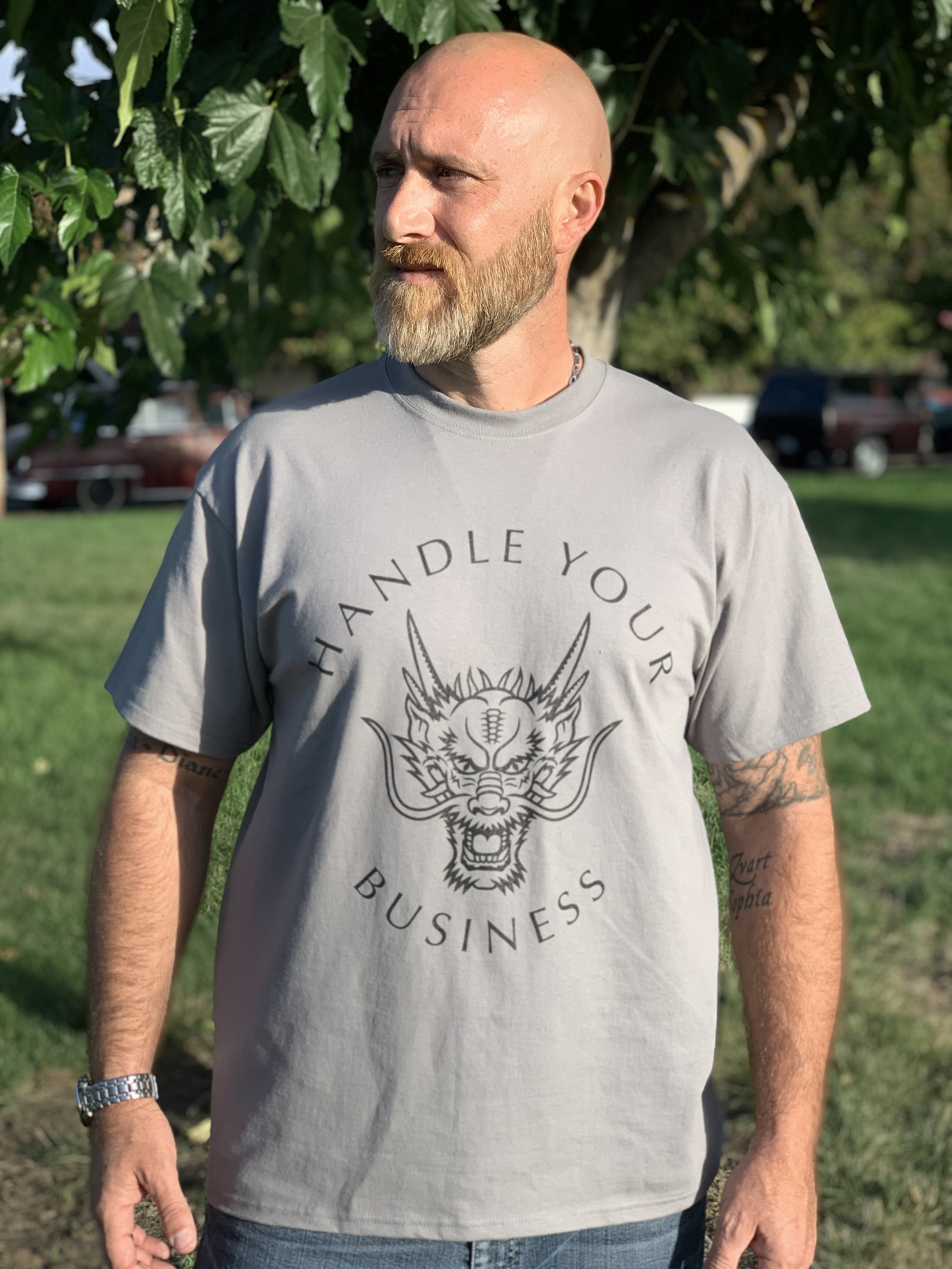 Handle Your Business T-Shirt (Grey)
People are all talk.
How the world is these days: mindless, directionless sheep, who follow the latest buzzwords and trends, but end up accomplishing NOTHING.

But not you.

You're the man with a plan.

The guy who can show his receipts.

The one who isn't about the BS.

You know how to

Handle Your Business.

Now, you can let everyone see what you're about.
Whether you're kicking back, or hard at work:
These shirts deliver.

Made from the highest quality materials, our durable t-shirts are printed right here in the USA.

These shirts aren't dropshipped.
We have a local mom & pop shop crafting these Tee's; good people, who are proud of their work and accomplishments.

Just like you.

Get you t-shirt NOW.

Go on:

Handle Your Business.
sale